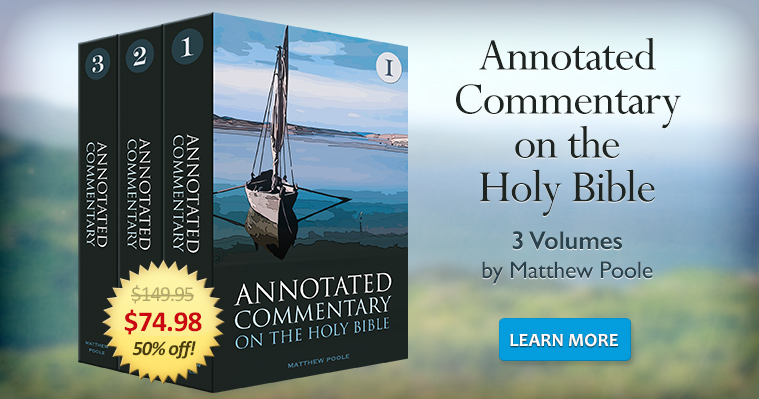 Annotated Commentary on the Holy Bible
3 Volumes by Matthew Poole
The Annotated Commentary on the Holy Bible was written by the renowned English Nonconformist theologian Matthew Poole. This is a useful and practical commentary on the entire Bible that includes a summary and introduction for each book and chapter along with verse-by-verse insight.
For a limited time, get this commentary at 50% off during our Annual Sale with code YEARLY14.
Click "Learn More" below to see in-program screenshots.
SRP: $149.95
Coupon: $74.98
Save 50%!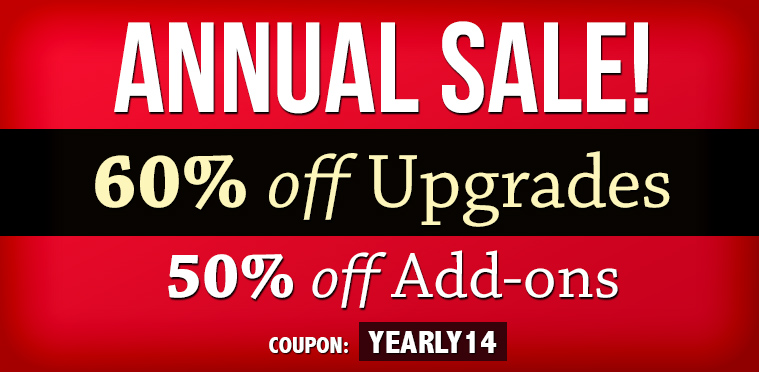 Hot New Releases

Commentary on the Holy Bible
6 Volumes by Thomas Coke

The Commentary on the Holy Bible offers a comprehensive look at the Old and New Testaments. This detailed commentary was written by the Methodist Missionary Thomas Coke, who John Wesley referred to as his "right hand." Coke is regarded as one of the founders of the American Methodist Church.

SRP: $89.95
Coupon: $44.98
Save 50%!

The Greek Testament
4 Volumes from Henry Alford

Henry Alford's The Greek Testament is one of the most important and comprehensive works on the Greek text of the New Testament. Written over the course of twenty years, this critical exegetical commentary includes detailed grammatical, literary, lexical, and textual analysis of nearly every Greek word in the New Testament, along with comprehensive linguistic and idiomatic notes.

SRP: $139.99
Our Price: $129.95
Coupon: $64.98
Save $75!

Gnomon of the New Testament
5 Volumes from J.A. Bengel

The result of twenty years of labor, Johann Albrecht Bengel's Gnomon (or index) of the New Testament was written to help the reader discover the original meaning for himself. Often regarded as the father of modern textual criticism, Bengel developed principles of hermeneutics (the method and techniques used to interpret written texts) still applied today.

SRP: $149.99
Our Price: $139.95
Coupon: $69.98
Save $80!
* Due to licensing restrictions we are unable to offer the following titles at additional discounts: Bauer, Danker, Arndt, and Gingrich Greek-English Lexicon of the New Testament – Third Edition(BDAG), Biblical Counseling Keys, Dictionary of Hermeneutics, MorningStar Premium Library, The Pentecostal Library (Horton), Systematic Theology: An Introduction to Biblical Doctrine, Download and (CD ST42) Versions (Grudem).